Tulle (Optical white)
Tulle is a delicate, lightweight net fabric, made from viscose, nylon, silk, and sometimes from cotton. Most tulle fabric is machine-made using a bobbinet structure, a hexagonal design that uses tension in the threads to retain shape. The result is a surprisingly - strong fabric, light in weight and delicate in appearance only.
Tulle is often used as an accent, to create a lacy, floating look. Tulle may also be used in underskirts or petticoats to create a stiff belled shape. Gowns are often puffed out with the use of several layers of stiff tulle.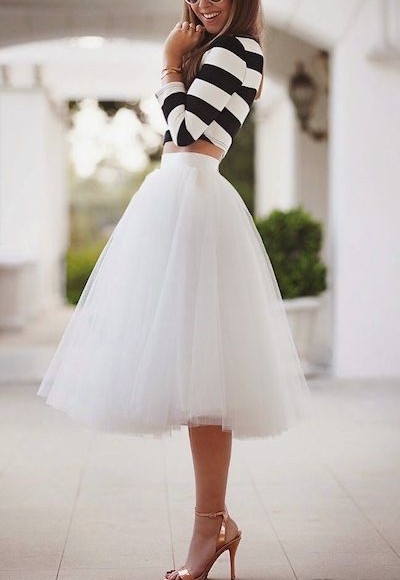 Technical information:
Composition: 100% Nylon
Width: 300 cm (+/- 5%)
Weight: 16 g / m2 (+/- 5%)
Soft tulle
CARE INSTRUCTION:
Delicate machine wash - 30°C
Steam iron or iron on lowest heat