French terry (Nude)
French Terry fabric is a knitted terry cloth fabric that features loops and soft piles of yarn on one side, (usually the inside of a garment), and a smooth, soft surface on the other side.

The fabric is lightweight and absorbing, thanks to it, this fabric will be suitable for wearing any time of the year and suitable for any outdoor activity. This fabric is a little thicker and heavier than ordinary cotton jersey, but, due to the special type of weaving, french terry better keep fabric in shape.

The most common French terry is made of 100% cotton, but to make this fabric more pleasant to the wearer and easier to care, a small amount of viscose, polyester, lycra or spandex fibres is added to the cotton.

In present days French terry fabric have become extremely popular, thanks to its good features:

Pleasingly gentle on the skin.

Save warmth and repels moisture.

Lycra provides fabric stretching.

Suitable for dresses, sweaters and children's clothing sewing projects.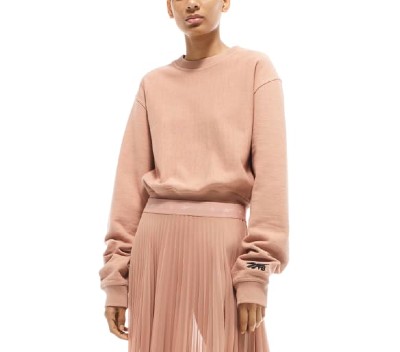 Technical information:
Composition: 96% cotton, 4% elastane
Width: 155cm (+/- 5%)
Weight: 230 g / m2 (+/- 5%)
CARE INSTRUCTION:
Machine wash - 30°C
Iron on average heat