Ramie (Dusty mint)
Ramie fibers comes from the stem of a nettle plant called China nettle. It looks similar to European nettle but it does not have prickles.
This fiber is one of the oldest fibers in the world and has been cultivated for over 5000 years.
In Europe, commercial interest in this fabric began to emerge only from the thirties of the last century. Around 1980, this fiber gained popularity thanks to new processing techniques that improved the properties of the fabric.
Nevertheless, ramie fabric has never really been widely used in the textile industry because the fabric is expensive and its processing is highly complex. However, in some countries such as Japan, ramie textile fibers are very popular.
Very often this fabric are mistaken with linen, because the structure is very similar.
My observation - this fabric crease just as much as linen. After washing, the fabric becomes slightly softer and more comfortable.
It is as inflexible as linen.
Like any natural fabric, it shrinks 5% in width after the first wash.
As the fabric gets wet, the fiber becomes even stronger.
Ramie is a premium product because it is one of the strongest natural fibers. Its durability can be up to 8 times stronger than cotton, thats means that the dress will last and look like new after 8-9 years.
So I am so glad, that we have this opportunity to offer such a highly sustainable fiber, that is Eco- friendly and are alternative to synthetic fibers.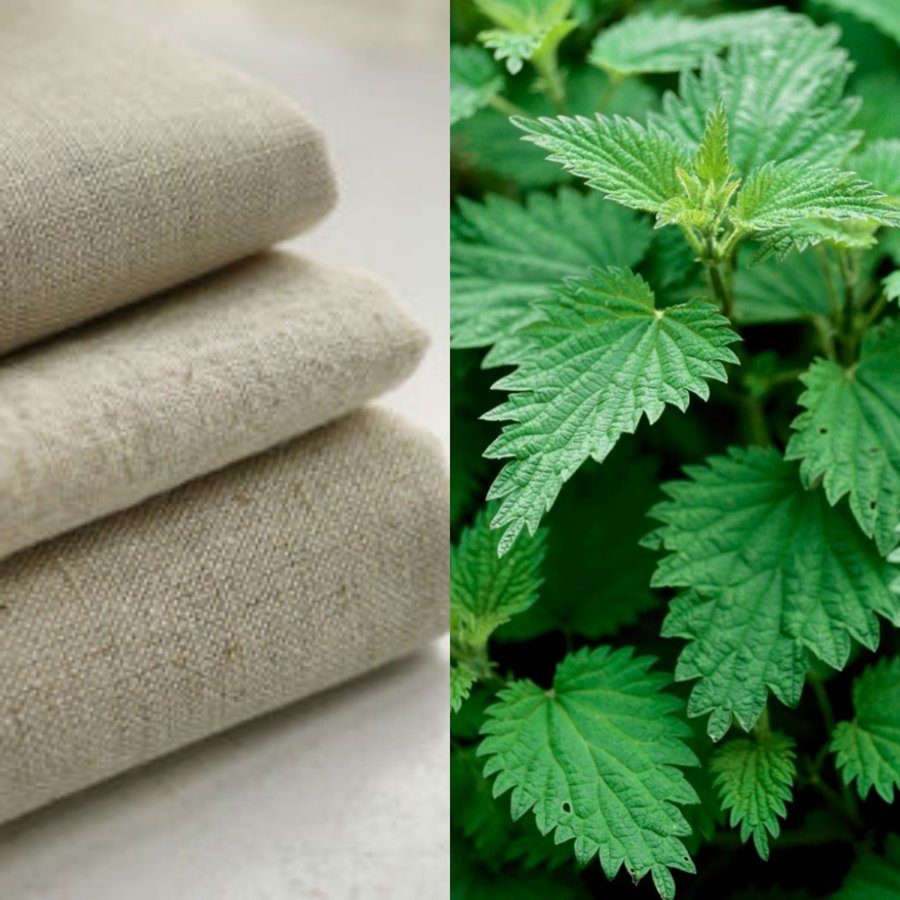 TECHNICAL INFORMATION:
Composition: 100% Ramie
Width: 138 cm (+/- 5%)
Weight: 245 g / m2 (+/- 5%)

CARE INSTRUCTION:
Machine wash - 30°C
Iron on high heat