Double gauze (Dark old rose)
What is a Muslin fabric?
100% cotton fabric, which, looking back to history, has entered in fabric market from the east.
Despite its simple appearance, reminiscent of the gauze we know, in thees days only growing demand for this natural fabric.
Due to its structure, the fabric is very light, soft and breathable.
Thanks to the double layer, this fabric is very durable and gets stronger after washing.
Muslin fabric dries very quickly and not need to be ironed, because this wrinkled look is what people like the most.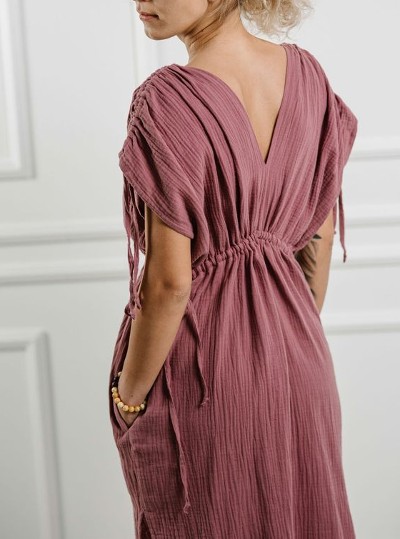 TECHNICAL INFORMATION:
Composition: 100% cotton
Width: 135 cm (+/- 5%)
Weight: 125 g / m2 (+/- 5%)

CARE INSTRUCTION:

Machine wash - 30°C
Ironing on lowest heat.